1.SHR handlde for super fast hair removal. 2. E-light (IPL+RF) handle for skin rejuvenation, ance removal, hair removal and skin care, pigment theapary, vascular thearapy, etc. 3. ND yag laser handle for tattoo removal, permanent makeup removal such as eyeline / lipline / eyebrow, birthmark removal, nevus of ota removal, carbon peeling. 4. RF head for facial and body tightening, skin lifting.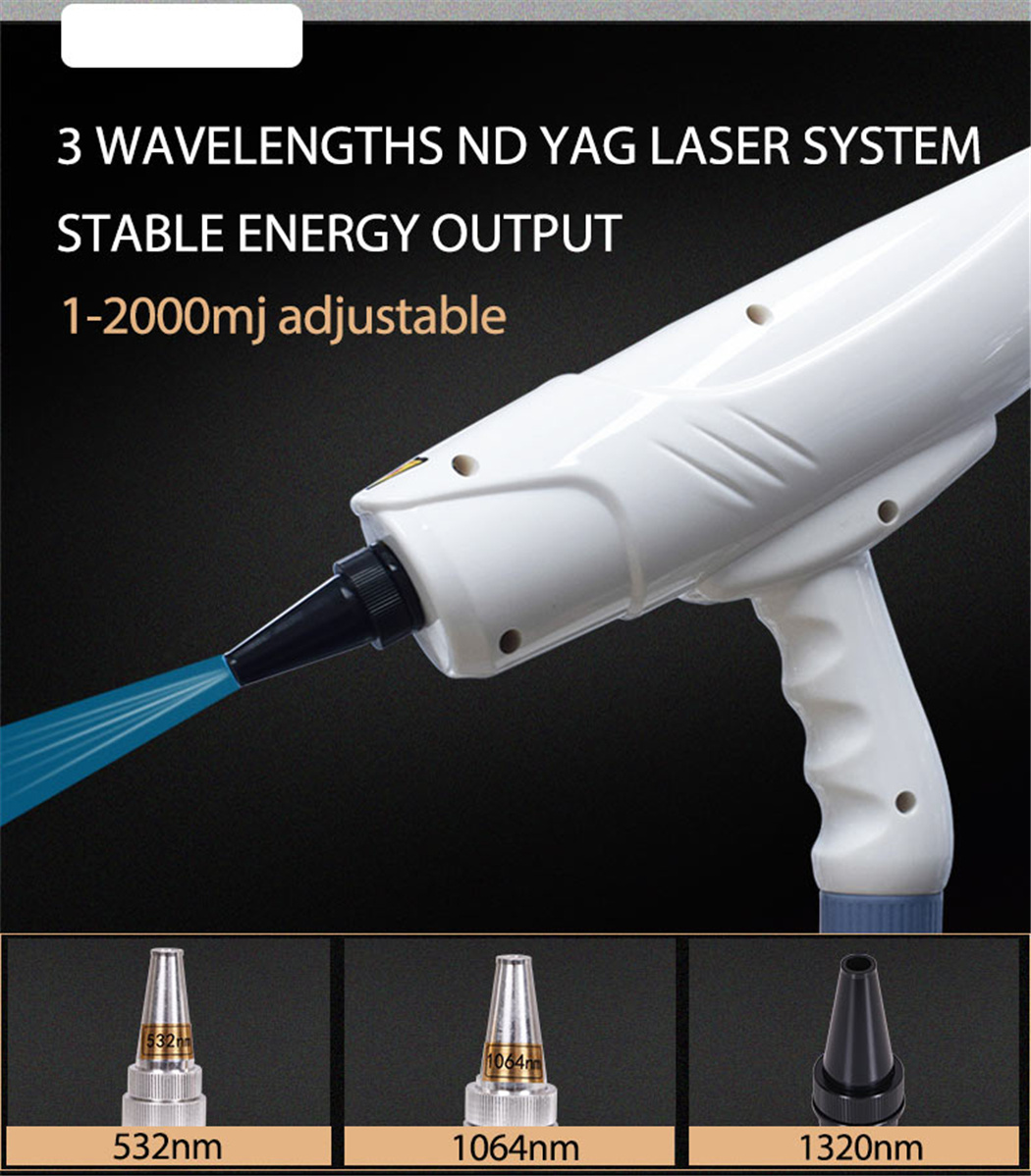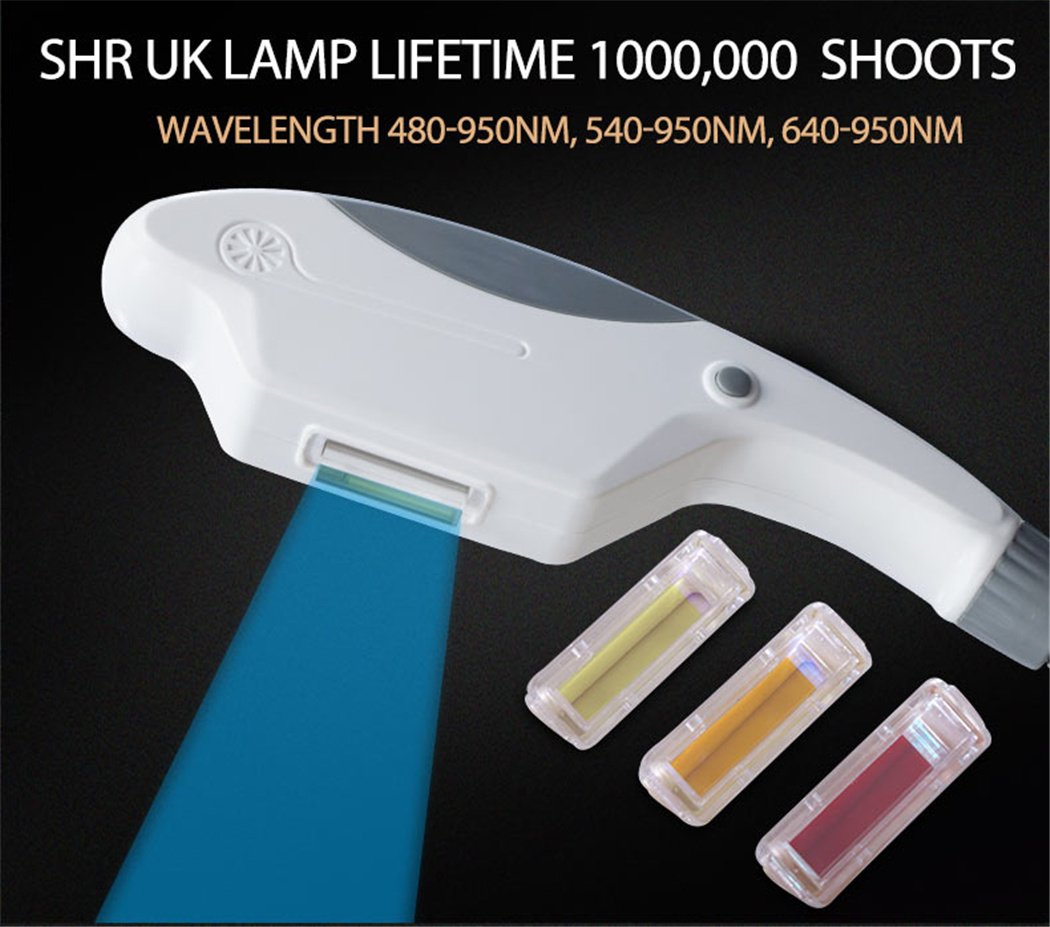 Q1. What's your warranty of the machine? A1: Lifelong technical service. Ono years' warranty on the host machine is given. Q2. How about your after-sale service? A2: * Customize design for logo and language according to your requirements, after make order please let us know. * In production and after delivery, we will track on time and inform you about the goods situation. * Provide the detailed user manual, also offer online training. * Our professional service team can give 24 hours service, and answer your questions in time.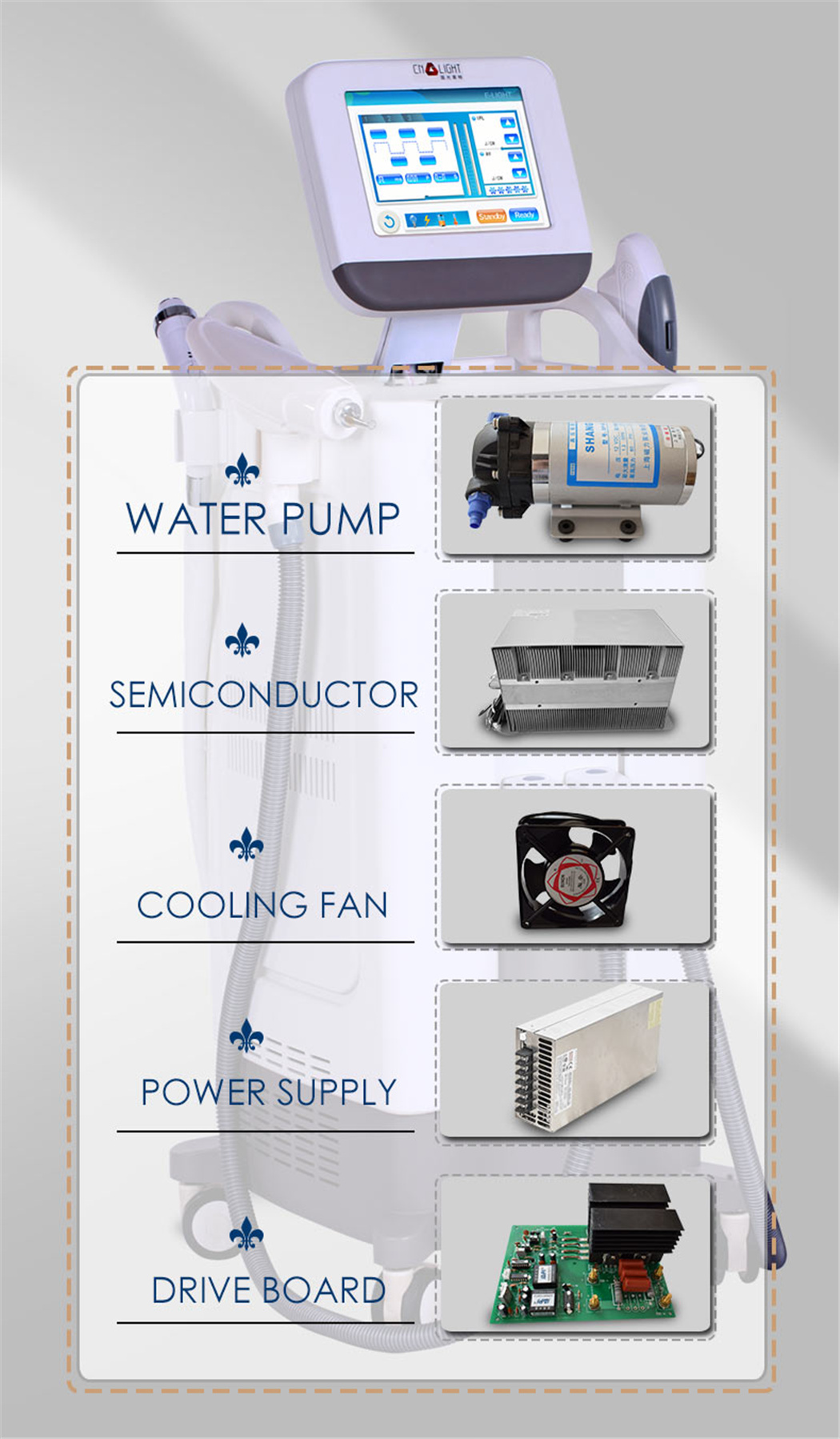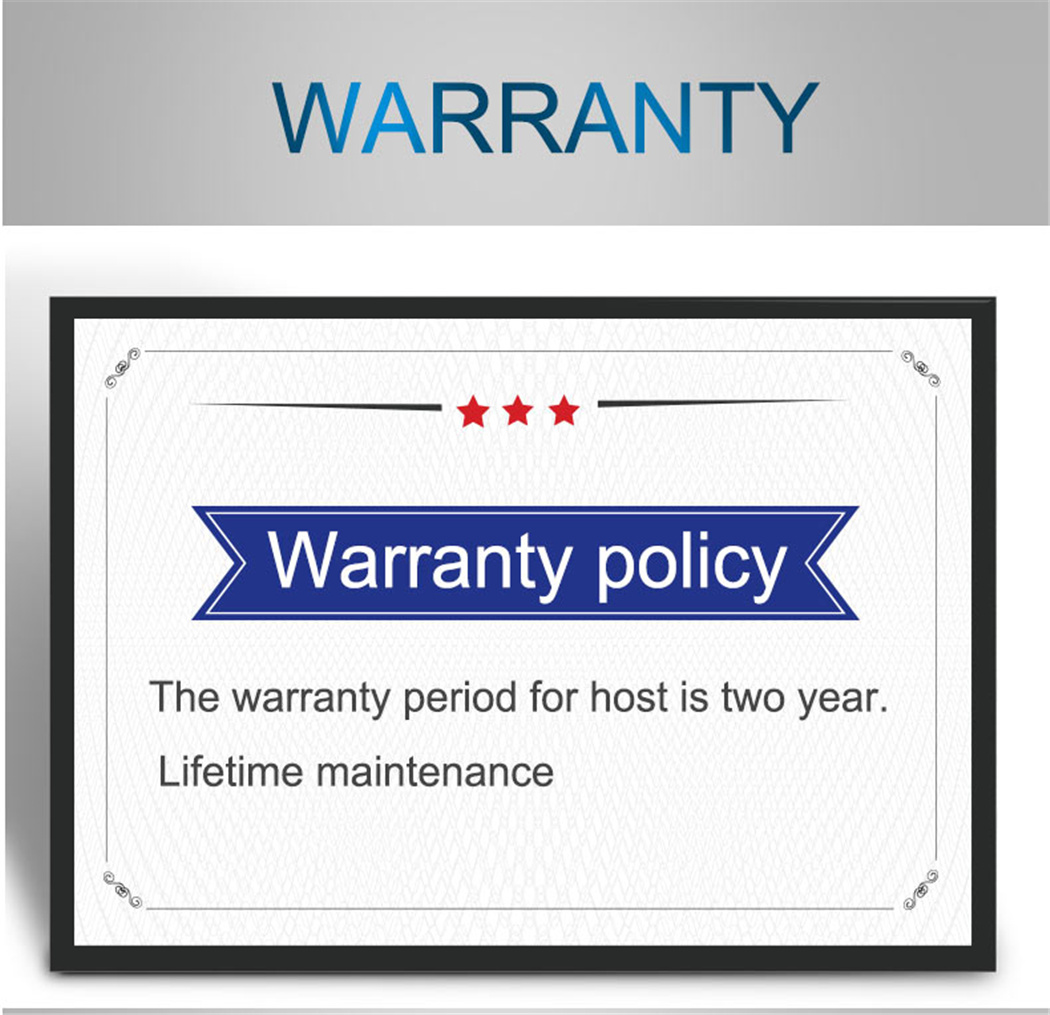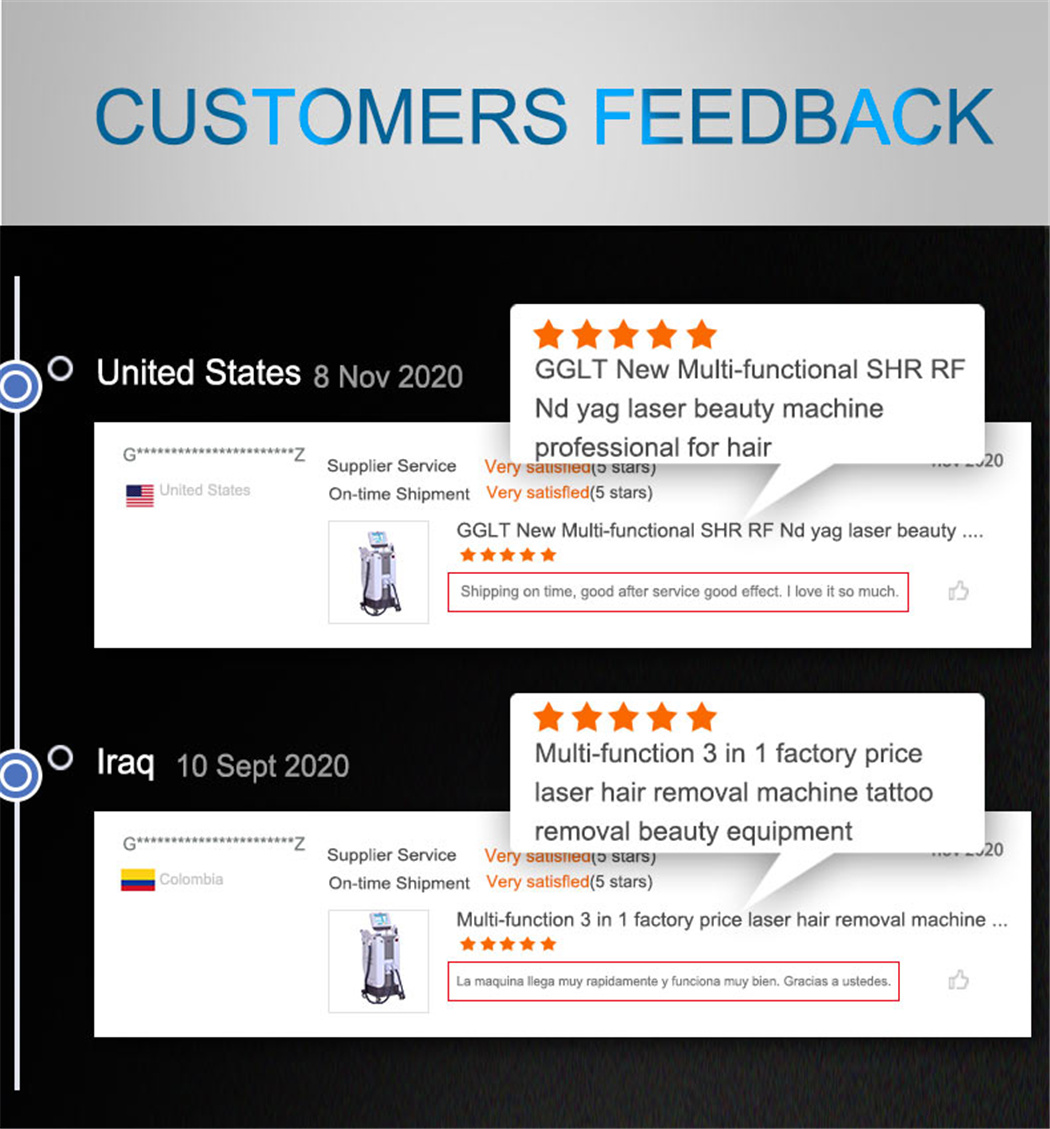 1. Optimal Pulse Technology core technology, using three technology concepts: energy+ width+ pulse waveform. OPT perfect pulse technology in the freckle, hair removal, skin rejuvenation aspects. More good improves skin texture, reduces the role of pores. 2. E- light (IPL(Intense Pulsed Light)+ RF(Radio Frequency)): Through light pyrolysis principle, using intense pulsed light can act directly on the skin, make skin lesions on the solar energy selective absorption to the treatment of a variety of tissues, and do not damage normal skin tissue. 3. Nd YAG Laser tattoo equipment adopts the Q-switch mode which use instantaneous emitted laser to break the pigment in ill structure. That's the laser instantaneous emit theory: centralized high energy emit suddenly, which makes laser of settled wave band instantaneously penetrate through cuticle to the ill structure in 6ns, and break the relevant pigments quickly. Then the pigments in ill structure will lighten and disappear without damaging the normal skin around. 4. RF system works through the unique of innovative intelligent peels platform and tips role on the skin, resulting in a different proportion of the thermal effects to heat extensively at skin deep, promote collagen contraction, skin tightening, cellulite reduction, face lifting, neck lifting, wrinkles removal and anti-aging. It can fit individualized treatment programs based on customer demand for different skin.
SHR/E-light System

Energy
1-50J
Skin cooling
(-3-2℃)
Wavelength
480-950nm 540-950nm 640-950nm
Spot size
10x40mm standard 15x50 10x10option

YAG Laser System

Frequency
1-10HZ adjustable
Wavelength
1062nm/532nm 1320nm for optional
Energy
1-2000mj adjustable
Pulse width
3ns

RF System

Energy
1-10J
Bipolar
15mm 25mm 45mm
Duration/Intervals
1-20s/0.1-20s

Model NO.GE-N 8

Screen
10.4'color touch LCD screen
Cooling system
Radiator+air+water
Language
English, Russian, Spanish, German, etc
Output power
3000W
Voltage
AC 110/220V,50/60HZ