-Lip hair removal -Beard depilation -Neck hair removal -Breast hair removal -Armpit hair removal -Arm hair removal -Bikini line hair removal -Leg hair removal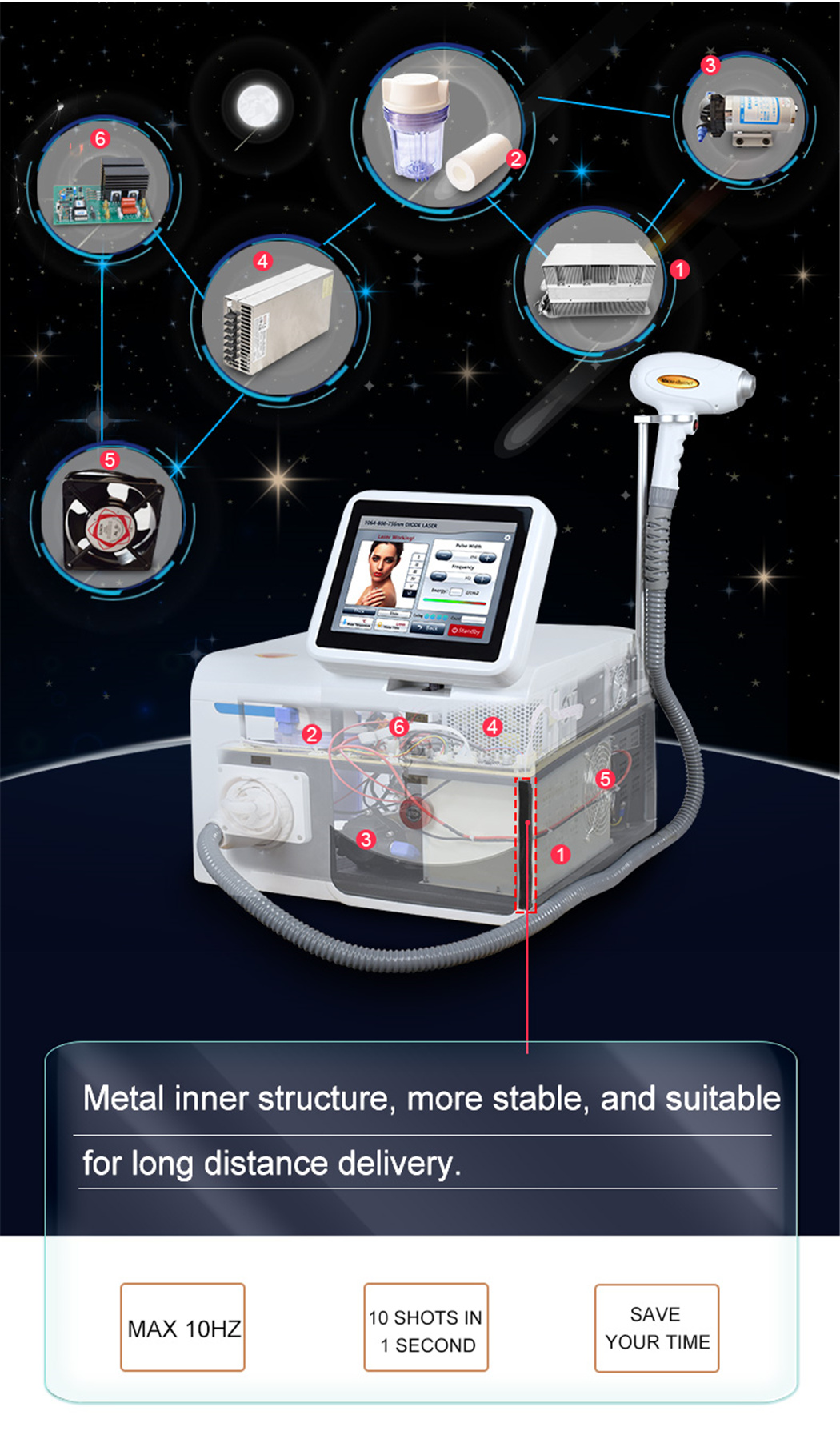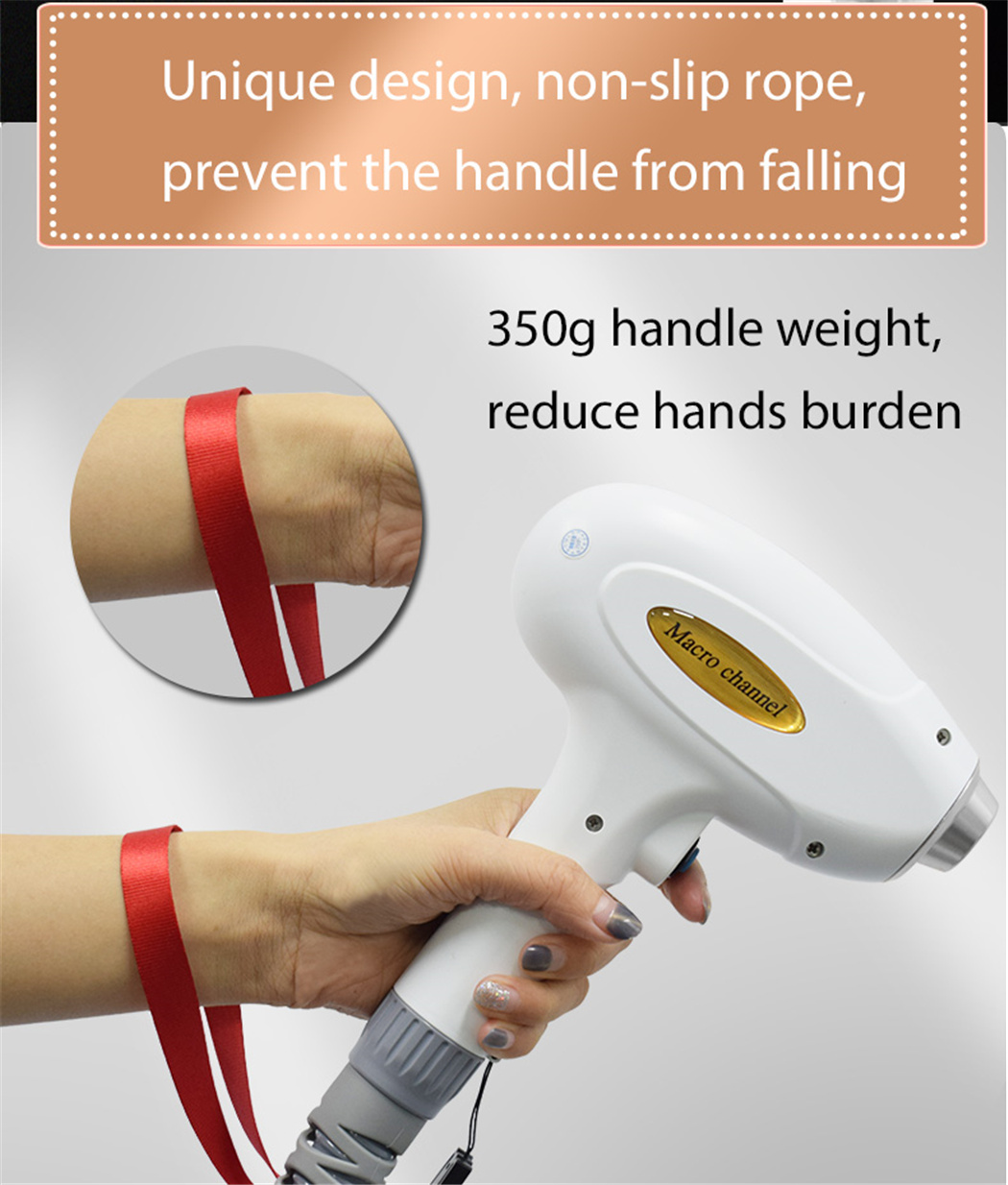 Q1. Who is suitable for Diode laser? A1: Diode laser is designed to suit everyone, especially those who failed conventional light based hair removal systems such as IPL or Lasers.SHR will help you achieve less or no hair on those areas that trouble you.It is suitable for all skin types,even on dark toned skin and sensitive skin. It also works on light coloured and fine hair. Q2. Is 808 laser hair removal treatment painful? A2: No, it is not painful. It is a very comfortable procedure that can be used on the most sensitive body parts like or Bikini. This is recommended for people with lower pain threshold. Q3. How many treatments will 808 laser hair removal take the patients? A3: It depends many treating factors., such as the different treating area, sex,the intensity of hair and so on. Usually it will take the patient 3-5 treatments for the permanent hair removal. And it needs to stay 5-6 weeks between every treatment. Q4. Will the diode laser take bad effects for the other skin functions? A4:Absolutely not. The diode laser only can remove the hair. It doesn't work on the other skin functions.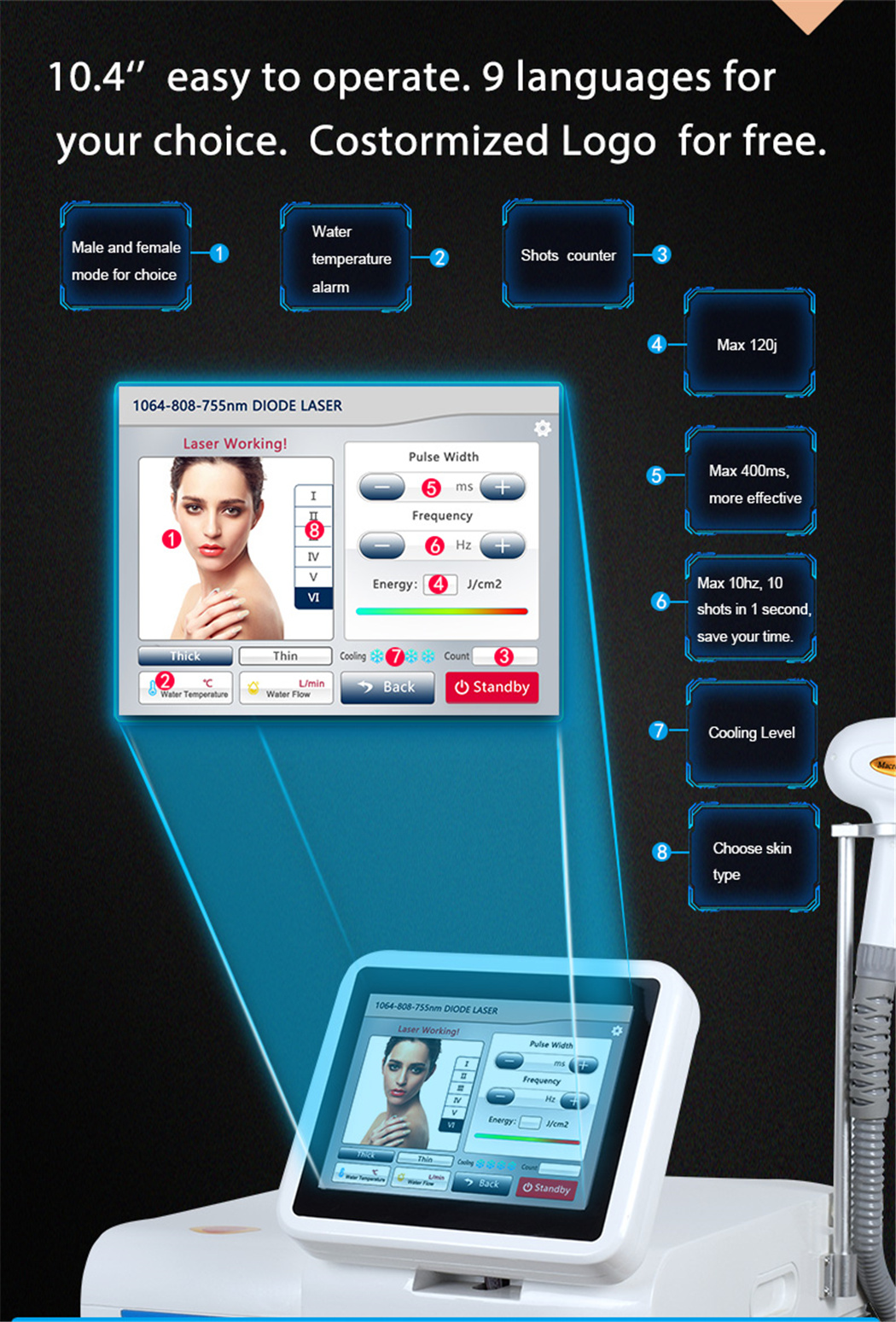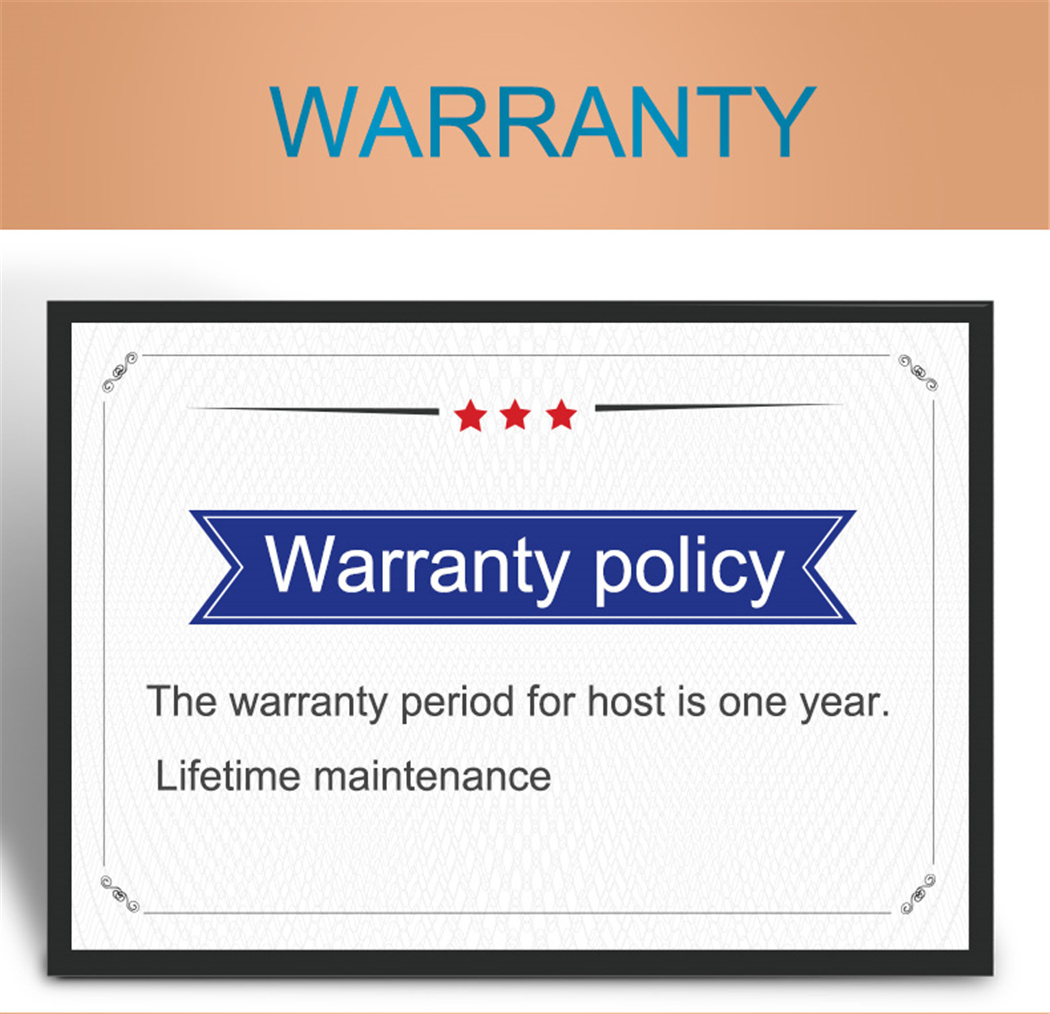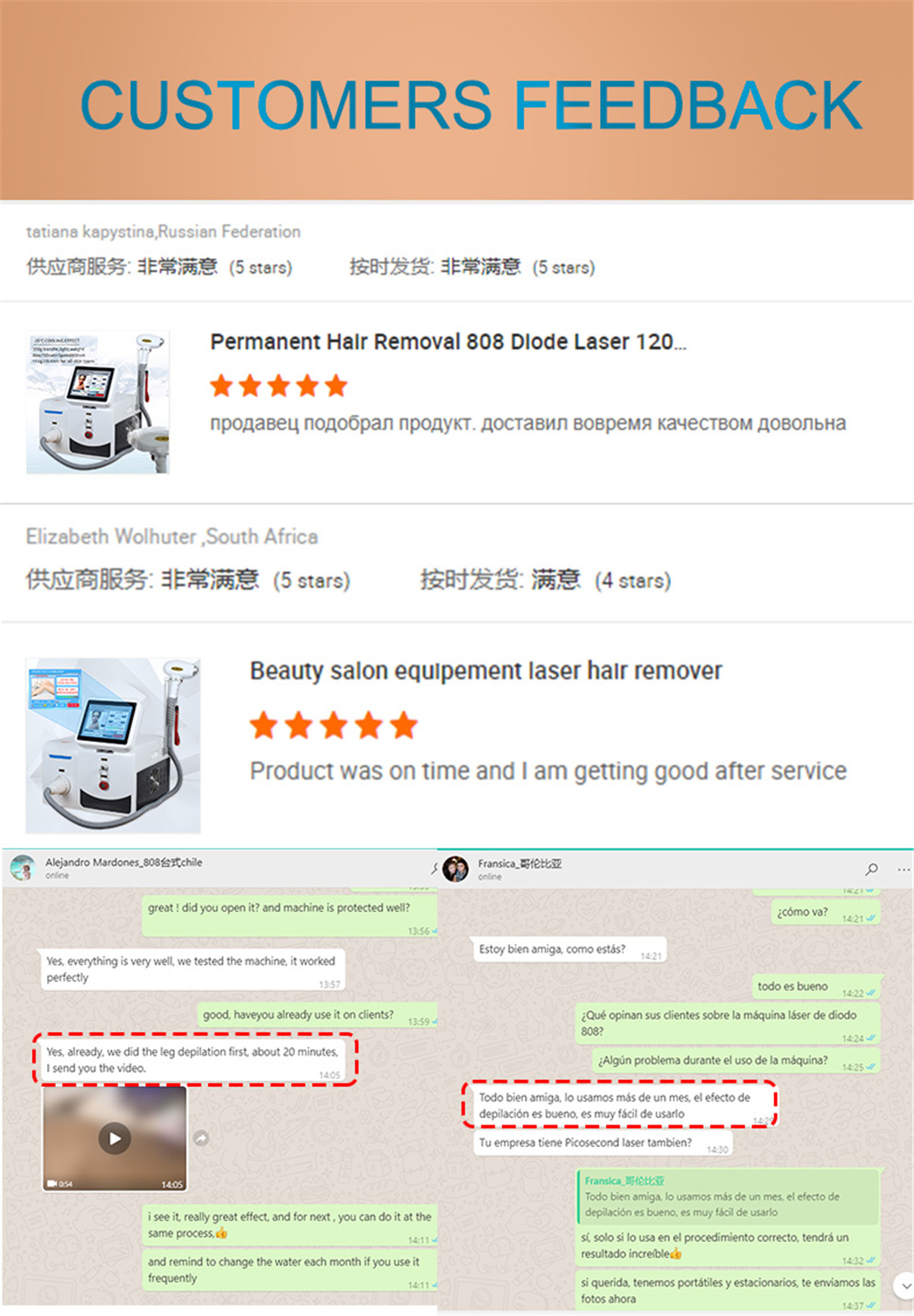 -The 3-wavelength handle ensures complete removal of hair of various colors. -1-10HZ output frequency, combining efficiency and effect -The size of the spot can be freely selected and switched freely, making the treatment easier. -The well-known semiconductor cooling system guarantees the working time of the instrument. -Laser bars imported from Germany have more stable quality and outstanding performance.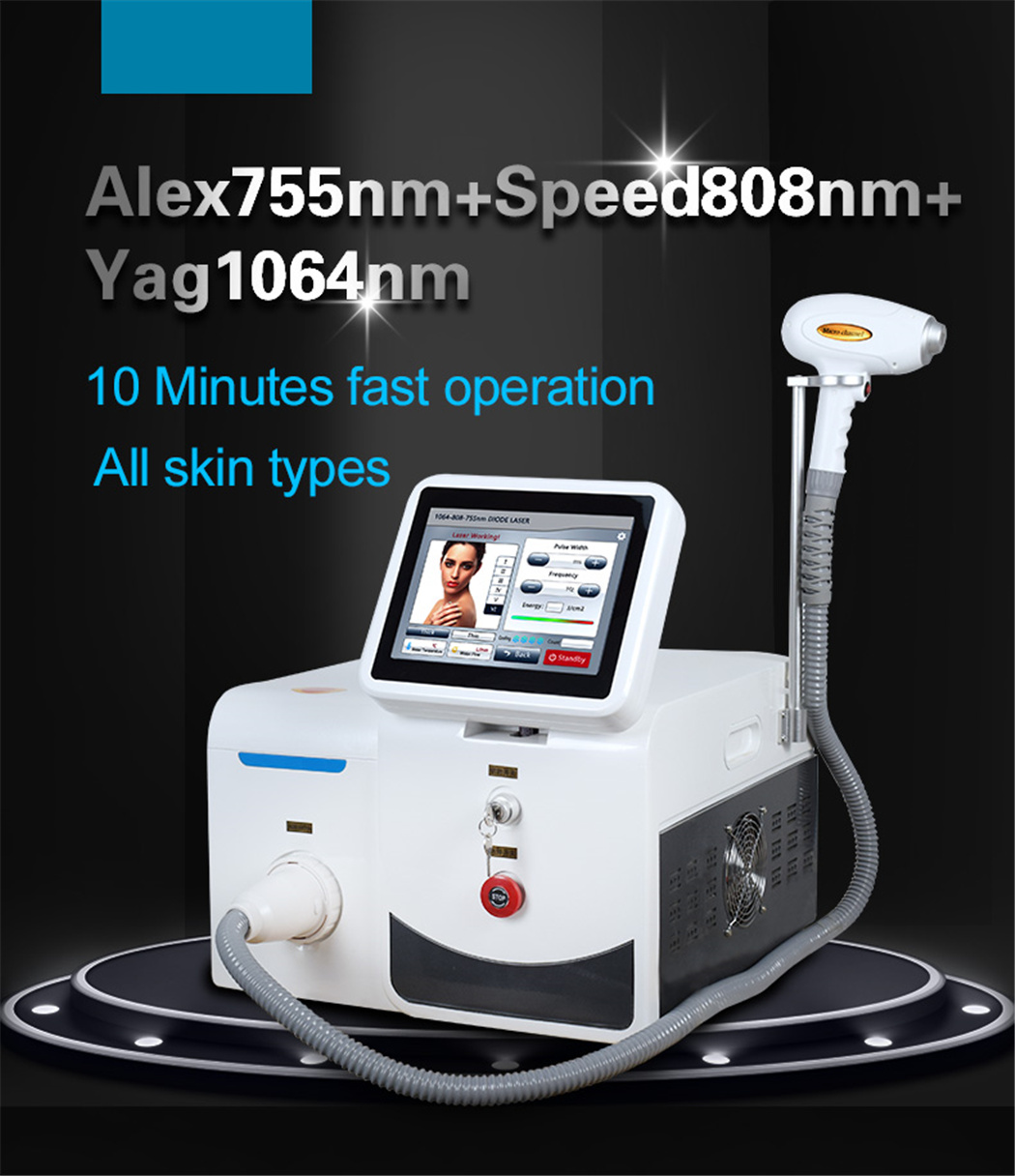 Item

1000W diode laser

Wavelength

808+1064+755nm

S

pot 

size

12*12mm2

Laser bars
USA Coherent, 6 laser bars power 600w
 

Crystal

sapphire

Shot counts

20,000,000

 

Pulse energy

1-120j/cm2

Pulse frequency

1-10hz

 

Power

2500w

Display

10

.4

 

dual color LCD screen

 

Cooling

 

system

water+air+semiconductor

Water tank capacity

4L

Weight

45

kg
Package size
5

6

(D)*

62

(W)*

71

cm(H)